PRESS RELEASE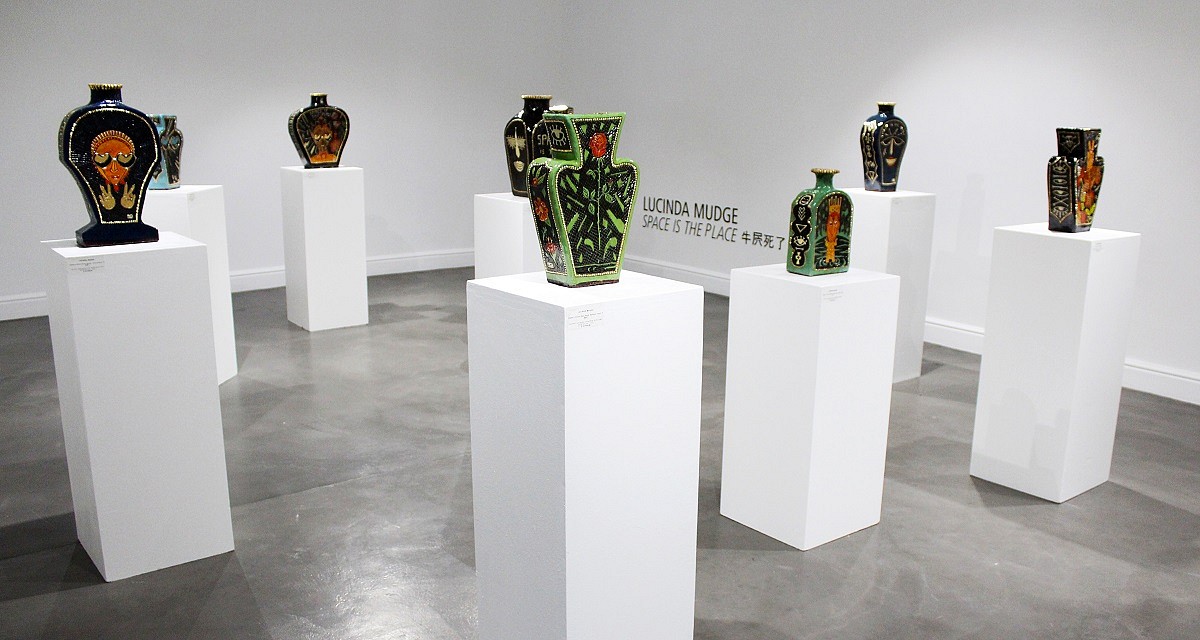 SPACE IS THE PLACE BY LUCINDA MUDGE
Apr 27 – May 20, 2019
Please join us at 11h00, 27th April at Everard Read Franschhoek for the opening of Lucinda Mudge's solo exhibition, SPACE IS THE PLACE.
This new collection of slab-bult vases draws inspiration from the controversial relationship between China and Africa. China is now the biggest foreign player in Africa. It's Africa's largest trade partner, the largest infrustructure financier, and the fastest-growing source of foreign direct investment.
The powerful narratives from the Chinese immigrants and from the African communities with whom they interact are told using symbols and icons from the two cultures.
Traditional African masks, a romanticised Afrofuturism and the universal human longing to be elsewhere are here mashed together resulting in a powerful and beautiful body of new work.
The Chinese text that appears in all the works literally translates as "fucking awesome to the point of death."
Lucinda Mudge's extraordinary vases are getting more complex and demanding with rich and intricate detailing yet beneath their glimmering, sparkling surfaces is a world both familiar, futuristically alien which simmers with paranoia and tension.
EXHIBITION CONCLUDES: 20th May 2019